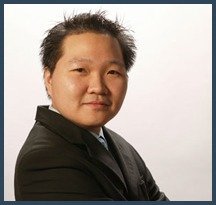 Keith Ng Corporate Bio & Credentials
Malaysia Social Media Icon Award 2012 – Education Category
Keith Ng has more than 6 extensive years of experience in Online Digital Marketing. Being a multi talented in various field such as web development & application, web marketing design, new media marketing like video and audio, search engine optimization, plus event management, he has served worldwide clients, locally and globally, especially from country like United States, United Kingdom and Australia.
Keith Ng did chemical Engineering in University Science of Malaysia, graduate as Bsc. (Hons) Chemical Engineering in 2005. During 2006, he learns Neuro-lingusitc programming from local NLP master, attended Entrepreneur Action Program and internet marketing course from Power Success Marketing organization.
Numerous clients range from small and medium enterprises; small business and institution have already taken the benefits of his knowledge and experience. His leadership and expertise have shown his clients and audience how to make money through internet and keep their organization to next level. His clients list includes the corporate companies, associations, non-profits and healthcare, government agencies and many others.
Keith is well versed and highly skilled in website development such as html, php, css, mysql, WordPress, Joomla & Prestashop. He is a master trainer in online marketing topics and teaches topics like website design, website setup, ecommerce website setup, effective marketing graphics, online business research and setup, online video marketing, search engine optimization, search engine marketing, social media marketing includes Facebook, Twitter, Linkedin, YouTube and Pinterest. Keith shared its many techniques at his training events.
In July 2009, in PWTC, Kula Lumpur, Keith was invited to speak in New Social Media Seminar. He also gave a presentation on the topic of Social Media Marketing to Politeknik Shah Alam students in October 2011.
In July 2012, Keith was awarded as Malaysia 1st Social Media Icon Award 2012 for Education Category, presented by Melaka Chief Minister, Y.A.B. Datuk Seri Hj. Mohd. Ali bin Mohd. Rustam.
With the help of coaching, consulting and cutting-edge research, Keith assists the audience and clients to apply his proven techniques in order to generate good sales, and enhance business productivity. Many organizations, businesses and marketers get benefits from his digital marketing techniques and innovative solutions that assist them in several matters such as effective marketing and advertising with higher customer retention and referral rates.
At present, he is the Founder and CEO of Resilient Digital Sdn Bhd, a company which helps to promote hotel & hospitality industry throughout the world.