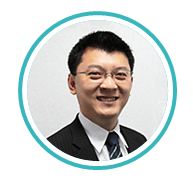 Anthony Wee Corporate Bio & Credentials
Agile social media champion proficient with tools & technologies, with a track record of creating & implementing successful social media campaigns. Keep up-to-date with constantly evolving technologies in online social networking, digital space, search tools & Web 2.0, & work closely with clients & stakeholders to create innovative, effective campaigns.
With over 10 years of business experience in retail business and over 5 years of corporate experience, Anthony has developed special interest in training and facilitation, online marketing and social media marketing. He trained over a hundred of participants consisting of primary and secondary students, entrepreneurs, business owners and executives. Topics that he taught include social media marketing, online marketing, website building using WordPress, computer basic and application for adults and computer for children.
Anthony graduated with Bachelor of Information Technology in Software Engineering from Multimedia University. His interest in Information Technology leaded him further into online marketing. Anthony was accredited as a Certified eMarketing Consultant (CeMC) by Internet Marketing Standard Board from Australia within a year of his involvement in the online world.