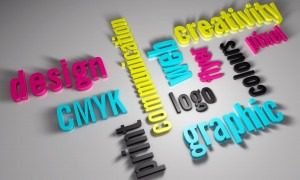 Course Objectives
How will you benefit
The booming industries during the advent of the Information Age require ample knowledge of
Graphic Design. This is because Graphic Design can perform numerous tasks even in simple office
presentation works.
In this day and age, multimedia is the name of the game. A simple proposal can be worth nothing if you can't present it with flair. Getting yourself acquainted with Graphic Design techniques will already go a long way.
Course Content
INTRODUCTION TO GRAPHIC DESIGN
Module 1- Essential Graphic Design
You will learn:
• Get to know the important features in Graphic Design
• Learn all the file formats that used for online web graphics
• Learn how to manage your design files effectively.
Training Module 2 – Color and Layout Technique
You will learn:
• Learn the design layout concept
• Discover the basic color and mixing color concept easily
• Learn what is the best colors to use for different design theme,either for online graphics and web
• How you can design a full cover design from scratch
• Get to know the do's and don'ts in Graphic Design practises
Training Module 3 – 3D Ecover Design Graphic
In no time, you will be able to create 2D and 3D ecover design for various topic design using the
resources recommended in this module Graphic Design For Digital Marketing Seminar Workshop.
Who Should Attend
-Anyone one wish to Design own website . Anyone who like to develope the skill in Digital
Marketing Design and Learn to Design your own ecover.
-Enhance the skill for the staff without employing graphic designer.
-Company that safe cost by designing own their own
-Upgrade staff skill.