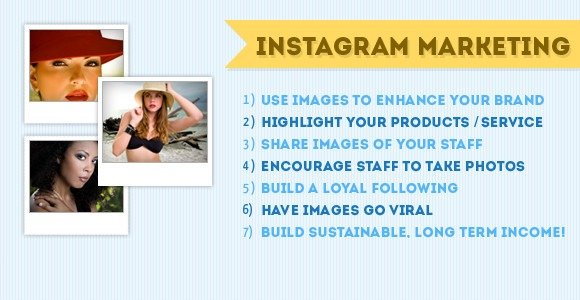 Overview
Making an impact and making it quickly is a primary goal of social media. You only have a few seconds to grab hold of the attention of your followers while they're scrolling through their stream, so impact is important.
Instagram's growth is closely related to the power of its users. One image can tell a full story, with a wide variety of emotions and feelings surrounding it. By having the right lighting, colors and filters, a strong message can be conveyed to and felt by all of the followers of the account. Then add a few words and a hashtag or two, and a mini billboard conveys a message that a 30-second commercial might have a difficult time competing with.
Program
Discover how to quickly attract quality customers, build loyal fans and grow your revenue with Instagram. Attendees will be able to evaluate their current approach with social media case studies and Instagram.
Who Should Attend Facebook Training
Small business owners, Corporate marketers, Public relations directors and managers, Internet marketing managers, Events marketing managers, Product marketing managers, VP of Marketing/CMO, Social media coordinators, Social media managers, Website/Community managers
How Will I Benefit
– The secrets to attracting hundreds and even thousand of raving fans, loyal followers and enthusiastic
– How to harness the super powers of hashtags ,like and comments- to gain a massive credibility boost for your business…
– How to keep your followers engaged and turn them into lifelong, happy and paying customers..
– The proven way of getting TONS of free traffic
– The fastest, simplest way to setup your Instagram Business Account
What Will You Learn
-Grow your account quickly – get more quality followers and likes and foster interaction with your audience.
-Locate and engage your target market.
-Brand your account so that you stand out from the rest of the pages related to your industry.
-Start a feature account to attract more followers in your target market and drive more people to your business.
-Successfully promote your business on Instagram, monetize your account, and benefit your bottom line.
-Use apps and 3rd party tools to optimize your account.